Air Conditioning Repair Services
Having a good repair service on call should you experience problems is certainly important and we believe we can offer you an excellent service that will more than meet your needs.

REPAIR LINE
Contact us now on 0800 311 8270.
Air conditioning has proved its worth once more this summer, as the high temperatures have made only the coolest of environments bearable. Ensuring that your air conditioning continues to work for you as effectively and efficiently as it can throughout the year is an important factor in keeping your offices a pleasant and productive working environment.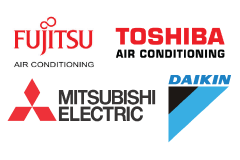 We have extensive experience across a wide range of types and most manufacturers of air conditioning units – so not only can we diagnose faults quickly, we are also able to carry out a large percentage of your air conditioning repairs on the spot, too.
As part of our commitment to providing you with the very best in customer service for your air conditioning repairs we ensure that:
When you call us you'll speak to a human not to an automated message
We're available from 9am to 6pm on 5 days of the week
All our engineers are highly trained and professional, able to offer you expert and friendly advice.
We use only manufacturer approved parts so that once your air conditioning repairs been successfully carried out your units will continue to run efficiently in the future.
We are a specialist in the air conditioning repairs market and believe we can offer you great prices and an unbeatable level of customer service.

REQUEST YOUR FREE REPAIR QUOTE TODAY
Contact us now for a Free Quote for Air Conditioning Repairs on 0800 311 8270.
Areas we cover in the UK: