Panasonic Air Conditioning
For the installation and repair of Panasonic air conditioning systems, look no further than AirCon UK.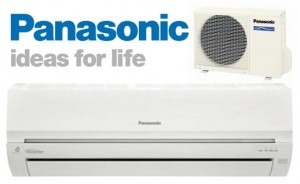 We possess a wealth of experience in the air conditioning industry and can offer a superb service to all clients looking for expertise in air conditioning.  Whether you need to have a Panasonic air conditioning system installed in your premises, or you are looking for a professional service to offer repairs, we can help.
Our services are available to clients across the whole of the UK across a range of sectors.  So whether you are looking for services to install Panasonic air conditioning units in your offices, or a service to repair a faulty air conditioning unit in a nightclub or restaurant, we can help you.
We can offer you a comprehensive service, including:
Emergency callout services
Comprehensive maintenance and repair service
Professional installations across the UK
Our engineers work quickly to diagnose faults on-site before completing efficient repairs which will see your air conditioning system returned to optimum capacity as quickly as possible.  All the parts we use in our repairs are manufacturer approved, so you can have real confidence in the quality of the repairs our professional service provides.
Our services are available 9am to 6pm – 5 days a week.  As part of the customer service we provide, we guarantee that none of our clients will be faced with automated messages.  Instead, we ensure our friendly and helpful customer care team are available to help with your inquiries.  call us today on 0800 311 8270 for a free quote on our services.