Huge air conditioning unit installed by helicopter – caught on camera
A massive air conditioning unit has been installed by helicopter on a new shopping mall in America.
The units are being installed as part of the new West Palm Beach shopping mall. Bystanders watched as specialist lifting helicopters hoisted the huge units into place this morning (Monday).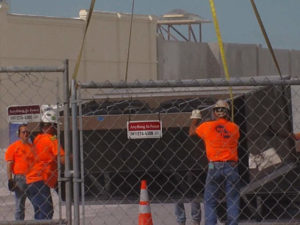 Video – from external source.
FREE QUOTE:
Call us today to speak to our experts regarding Air Conditioning Installation, Service, Maintenance & Repairs - on Freephone 0800 311 8270
Read more
News
---